The Business Unit dedicated to AI and Conversational Interfaces
After two years dedicated to studying the components underlying the understanding of natural language and to the development of conversational interfaces, Artificial Intelligence leaves the research and development phase to formalize itself in a dedicated Business Unit. This is how getAI! was born, with a clear vision: in five years time, any technology with which it will not be possible to converse, will become useless.
CONVERSATIONS ARE THE NEW INTERFACE
The evolution of Artificial Intelligence technologies combined with the rapid proliferation of instant messaging platforms have made Virtual Assistants an instrument of strategic importance for today's businesses, while allowing users to interact in a more intuitive and accessible way in different contexts of daily life.
Chatbot and Vocal Assistants know their interlocutor well, remembering past interactions, and can profile the user, according to navigation data, thus offering personalized suggestions based on user needs. Instant responses, 24/7 availability, multiple simultaneous interactions with users and a truly omnichannel presence are just some of the benefits of adopting conversational solutions.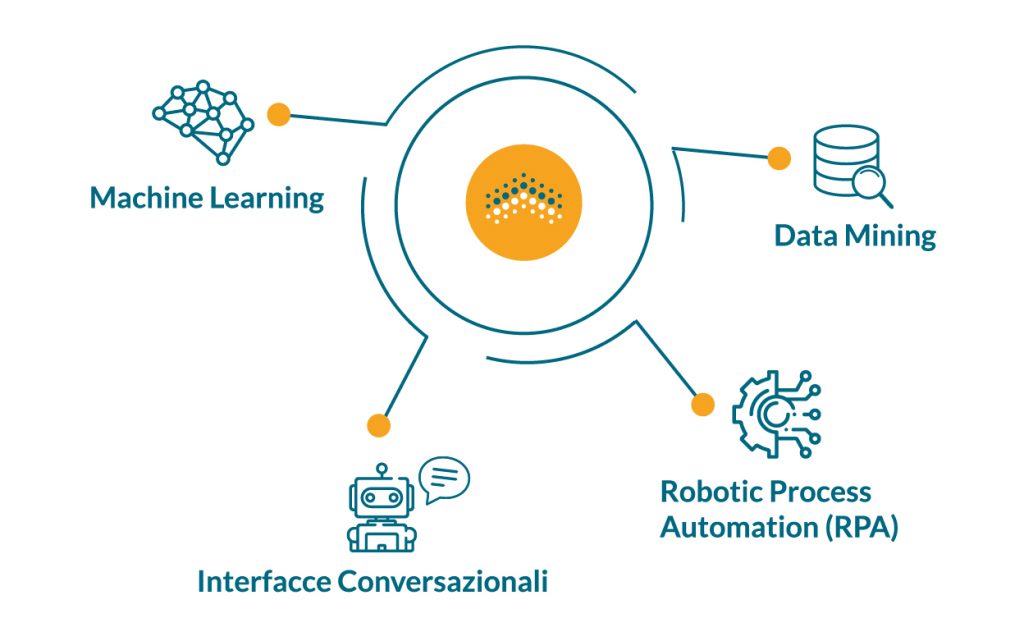 OUR OFFER
For the adoption of a conversational interface to be effective, it is essential to have a thorough knowledge of the business processes in which it will be inserted, and of all the possible contexts in which software actions will develop.
In fact, the Chatbot or Voice Assistant will have to automate already-established internal or external processes and, in the case it interfaces with the Customer base, represent the voice and personality of the Brand.
WANT TO KNOW MORE?
Write to us, we'll get back!